Thursdays are for throwbacks, and Archbishop Charles Agyinasare has participated in this interesting trend with a photo that has left his followers stunned.
The photo is of the founder of the Perez Chapel International heeding to his spiritual calling some 37 years ago.
As far back as 1985, he was before an unseen congregation, preaching to them the good news of God and the miracles of Christ.
This was during a mega revival at Asamankese on March 17, he noted in a post he made on Instagram.
Though taken 37 years apart, one thing that remained the same is Archbishop Agyinasare's diligence in spreading the word of God.
He wore the same facial expression, stood behind similar lecterns and his hand gestures simply told a story of passion.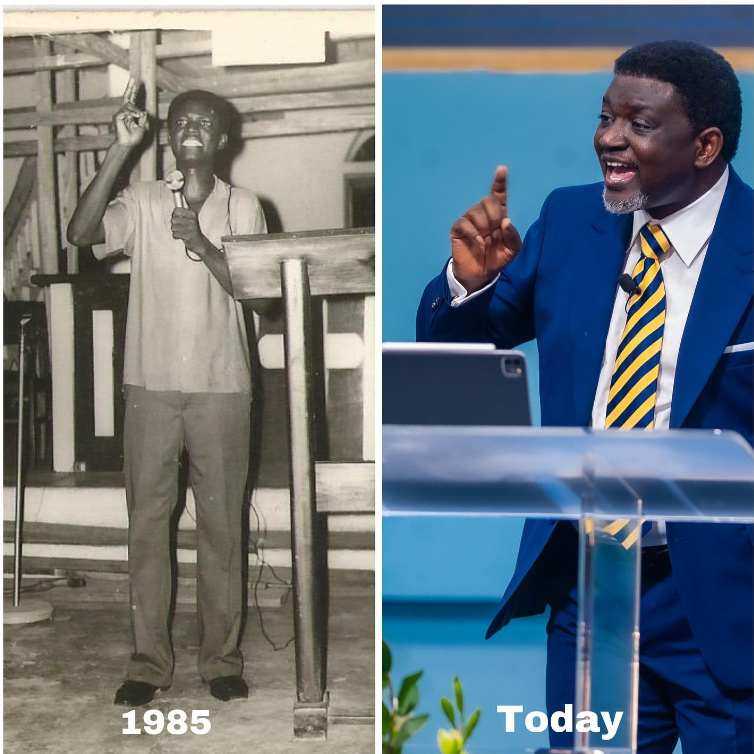 He shared the photo to admonish his followers to be diligent and not despise little beginnings.
The aged photo was taken two years before Archbishop Agyinasare founded the Word Miracle Church International in 1987, which later came to be known as the Perez Chapel International.
Currently, the Pentecostal-Charismatic ministry is regarded the largest auditorium in Ghana with a 14,000-seater capacity.