Traders at Dome, Kwabenya and Taifa markets in Accra want the Chief Executive of the Ga East Municipal Assembly, Kaakie Mann dismissed.
The traders at a news conference accused the MCE of prioritising personal interest over the development of the markets which rakes in a lot of revenue for the assembly.
Chants of angry traders were loud and clear urging government to dismiss the Municipal Chief Executive because they are not pleased with her management style and administration.
At a joint press conference to express their displeasure, the traders alleged disrespect and maltreatment suffered at the hands of the MCE.
This, they say, has caused revenue to decline in the assembly's markets.
"We have met here this morning to register our displeasure and grievance about the maltreatment, oppression and disrespectful treatment netted on us by the Ga East MCE Honourable Kaakie Mann. Instead of concentrating on bringing progress and improvement to the welfare of the traders, she has rather taken a keen interest in creating division among the traders.
"She is not a unifier, she came to disturb the peace of the market. Kaakie must go! Kakie must go!" their statement read.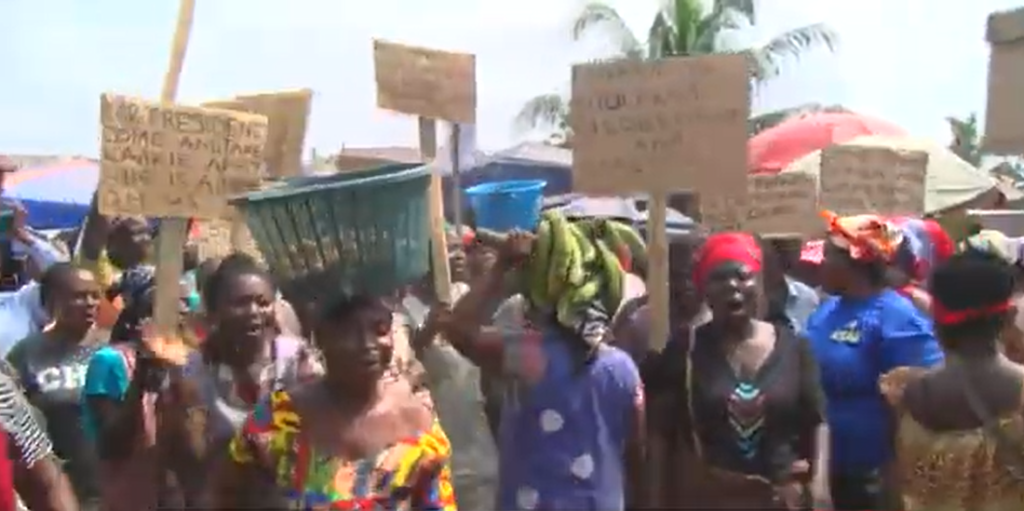 Vicentia Lamptey is a Level 300 student and helps her mother sell in the market. 
She is of the opinion that the MCE does not have respect for the traders and thus does not work in their interest.
"I'm a student helping my mother sell here in the market. Kaakie just comes and sacks women at any time she wants. How do you expect my mom to get money to pay my fees if she is driven out of the market," she said.
Some traders also shared what they refer to as maltreatment by the MCE.
"We don't understand what she's doing and I don't think that's the work of an MCE. She has her own duties and the queen mothers here have their own duties. We plead with the government to dismiss her," said a trader who is not pleased with the MCEs administration.
For her part, another trader said "without any reason, we were sitting there with a diabetic patient about to eat. All of a sudden, Kaakie banged inside the office without greeting, without saying anything, 'she's the one… she's the one! Handcuff her!'"