KFC Thailand recently teamed up with several scent experts to create incense sticks that not only look edible but also smell like KFC fried chicken when lit.
Colonel Sanders' secret recipe containing 11 herbs and spices is notoriously hard to replicate in the kitchen, let alone in insence sticks, but KFC Thailand claims to have achieved the impossible. Partnering with a number of scent and perfume experts, the Thai branch of the international fast food chain managed to come up with an incense stick formula that not only looks good enough to eat, but gives off the same aroma as KFC fried chicken when lit. The only problem is that you can't buy these incense sticks, only win them.
Pak Wansiri, CCO of marketing company Wunderman Thompson Thailand, said that the goal of this unique project was to get the KFC brand into the public's attention for the Chinese New Year by taking advantage of a centuries-old tradition – the lighting of incense sticks to pay homage to the gods.
Creating fried chicken incense sticks turned out to be a lot more challenging than the team originally thought. Not did they have to replicate KFC's 11 herbs and spices recipe, but they had to rely on food flavorings to achieve their goal. To do this, KFC Scent teamed up with Sense Laboratory Co.,Ltd. and Klinkasem Incense.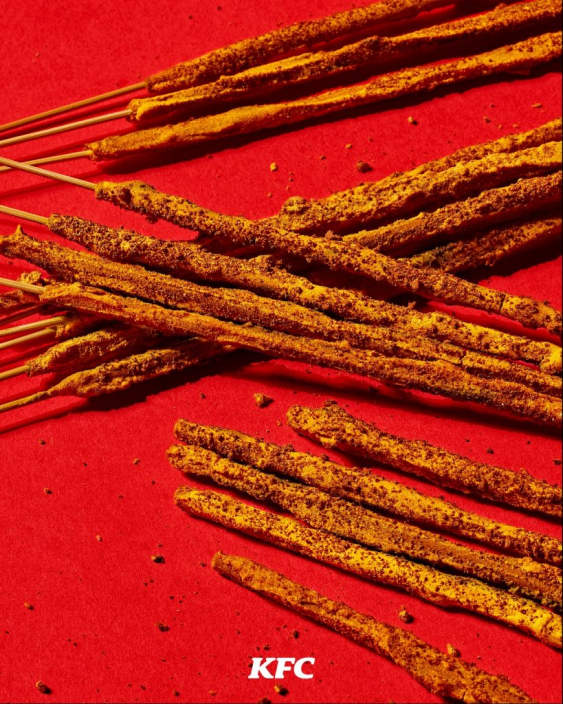 The look and texture of these unique incense sticks were also a challenge to get right, as they had to look as delicious as they allegedly smell. Looking at the pics above, we are inclined to say that the creators outdid themselves.
But filling your home with the smell of KFC fried chicken without actually ordering the food is not as simple as buying a pack of incense sticks. Unfortunately, they are not for sale, but a part of a unique raffle. Participants have to comment on the Facebook page of KFC Thailand for the chance to win one of 100 prizes of 32.000 baht ($980) and a box of fried chicken incense sticks.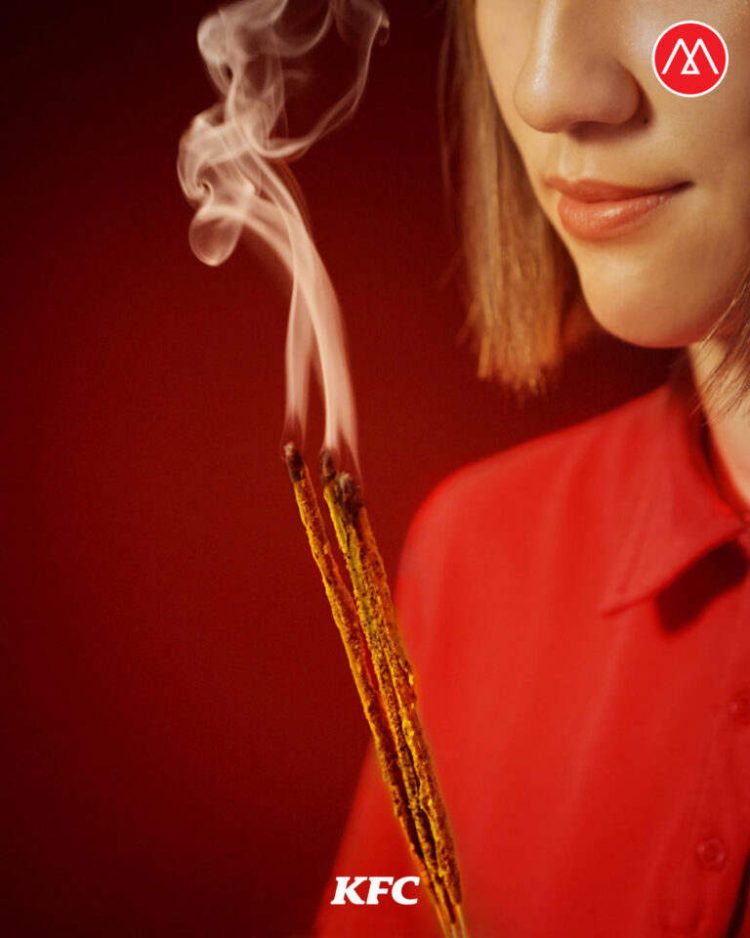 Don't be sad, though, I have a feeling we'll be seeing these KFC incense sticks on auction platforms like eBay very soon.