Artiste Fameye has approached the chantry of Prophet Nigel Gaisie with a sacrifice of thanksgiving aimed at reverting a prophecy of doom he was shaken with.
The Bogoso champion and some members of his team humbled themselves before the leader of the Prophetic Hill Chapel to receive some counsel to restore his spiritually lost fame.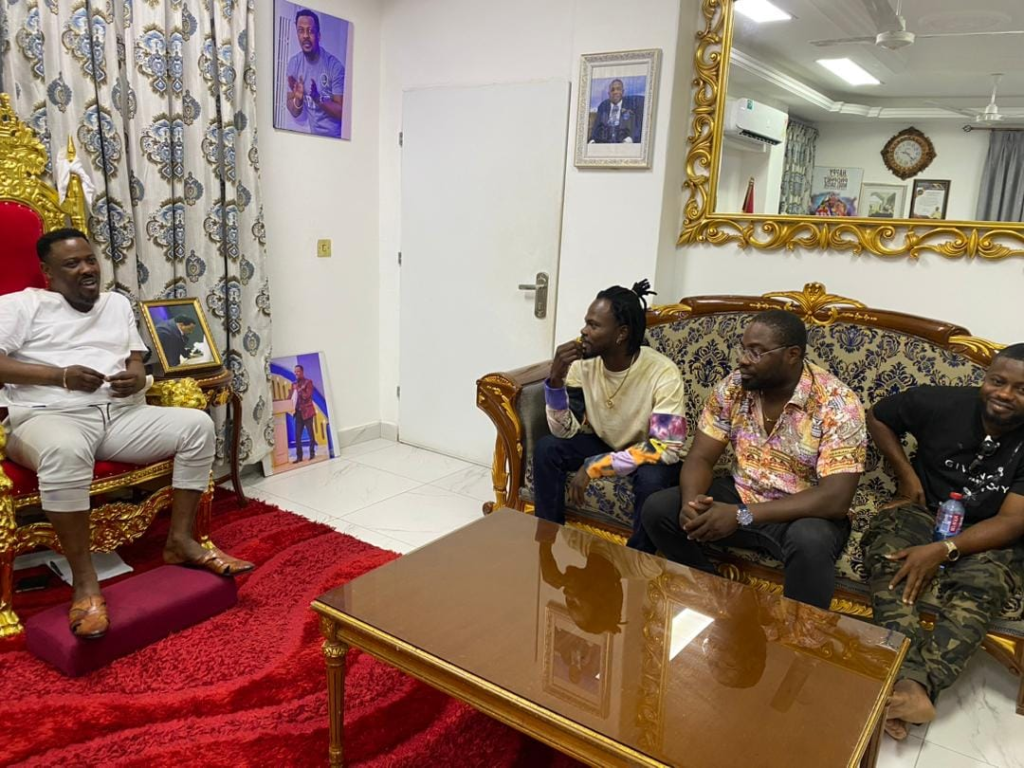 Recall in December 2022, Prophet Nigel Gaisie, in one of his sermons, stated emphatically that Fameye's career will fade away and he will lose all relevance in the music industry.
The reason being Fameye failed to show gratitude after God answered his fervent prayers of becoming a household name.
Prophet Gaisie added that his fame will be short-lived as the artiste will die young if care is not taken.
Fameye, in reaction during an interview, confirmed the prophecies he received, which he failed to give details of, are coming to pass.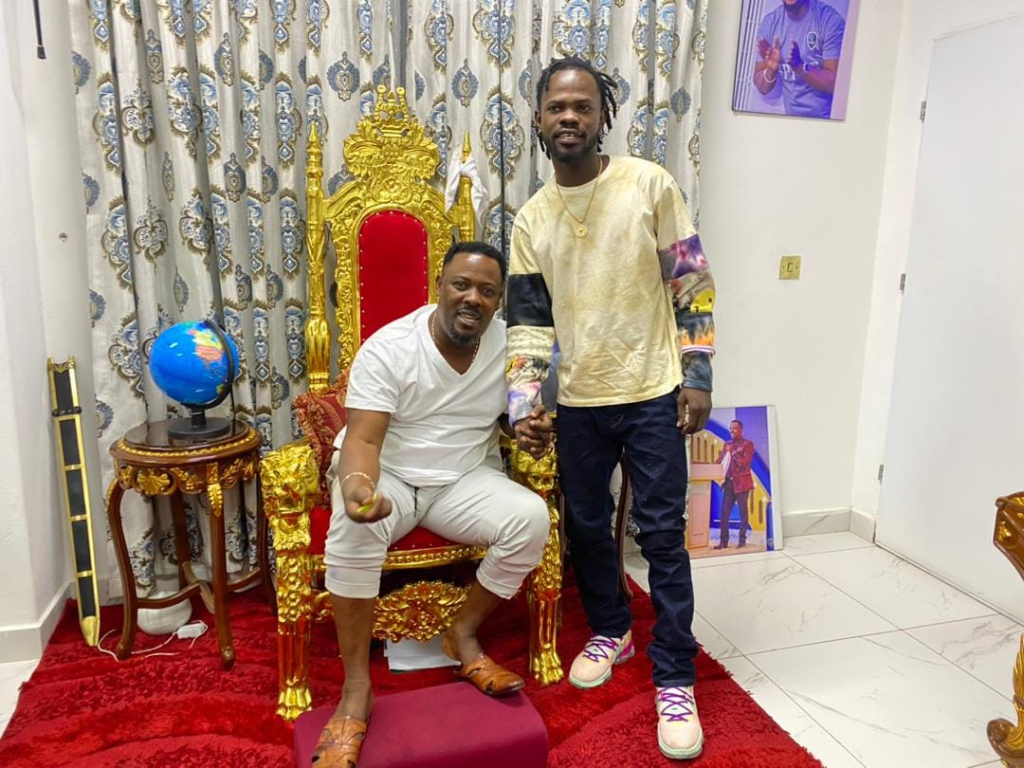 "I want to use this medium and inform you that I haven't forgotten about you, I will come to see you at the right time. What you said has come to pass but I know that your prayers also averted the death you saw. There is no bad blood, God bless you," Fameye added.
The right time ticked on Monday, January 16, 2023, and like he has always prayed for, big things are about to come his way again, according to the preacher man.
After what seemed like an insightful meeting, Fameye struck a pose with the prophet in his inner chambers.