The management of Ekumfi Fruits and Juices Factory in the Central Region has assured the public that the products of the factory will be sold throughout the country, and on the international market by the end of the year, 2023.
According to the management, the demand for the products, both on the Ghanaian and international markets, has shot up, hence the demand outstripping supply.
Speaking with JoyNews, the Director of Operations of the company, Frederick Kobynna Acquaah, stated that the wide-range acceptance of the products has made the company increase their raw material base.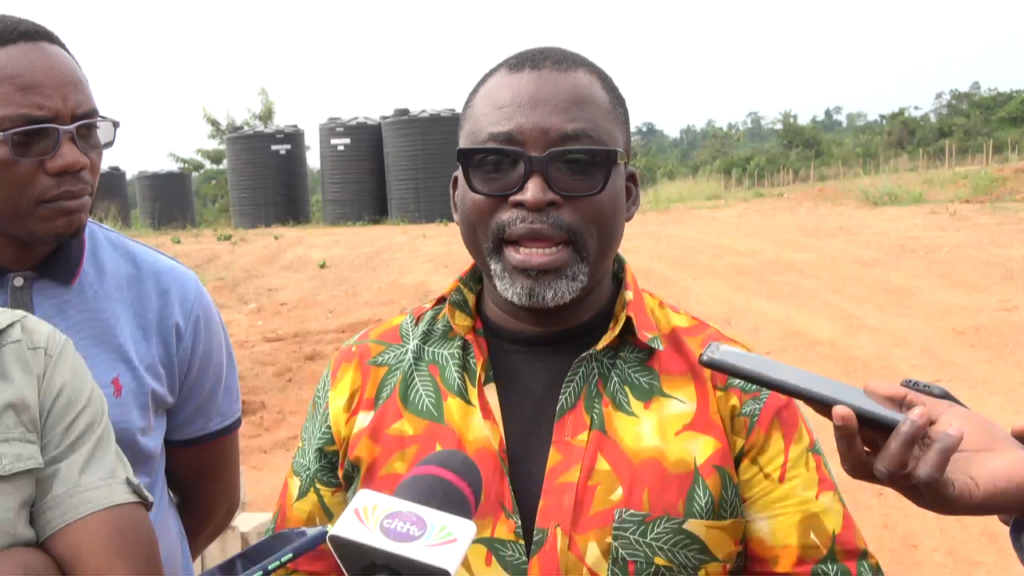 He says that now they have extended their operations to the neighbouring district, the Gomoa West District, which has led to the cultivation of over 1,000 acres of pineapple.
"Ekumfi Fruits and Juices Factory is well alive; it's expanding per our projections and our business case. We understand why people say they don't see more of the products on the market. This is because, as soon as we produce, the distributors come for the products, and they get sold on the market," he explained.
He indicated assured that the products will be all over the market by the end of 2023 because they have shored up the raw material base of the factory.
He quizzed, "We are in full-scale production; ignore the propaganda about our factory shutdown. You have had the opportunity of visiting the over 3,000 acres of land today, and you have also visited the factory and seen it working. Is this a business that you will say has shut down?"
"Today, we have had the chance of visiting 3,000 acres of pineapple plantations in two districts: Gomoa West and Ekumfi, and there are more of these plantations we couldn't cover. Our intention and business plans are to produce natural fruit juices of international standards that would be nationally and internationally acceptable. We are on course. Already, the international market has accepted our products, and that excites us. We are expanding our farms in order to meet local and international demands," he stated.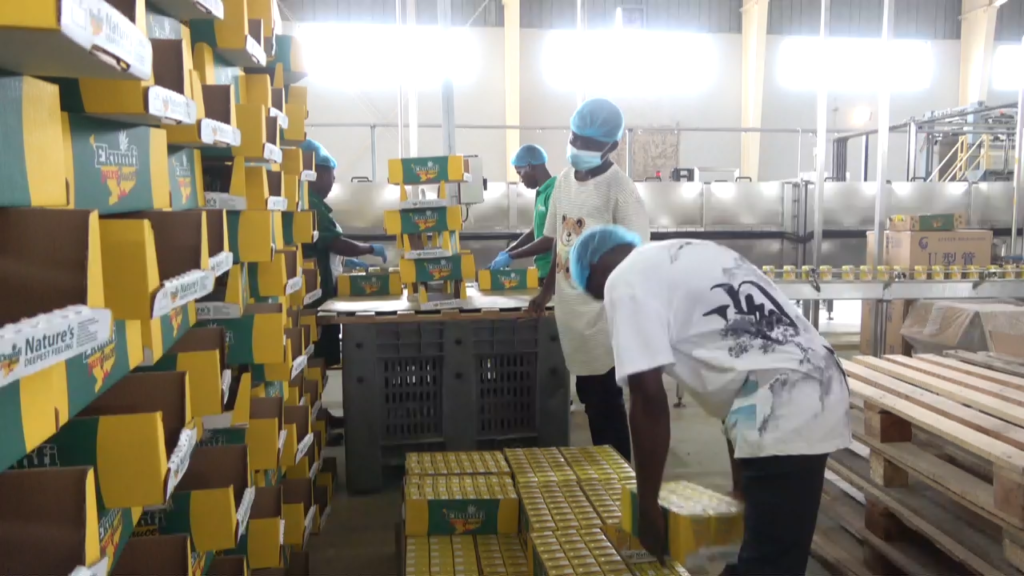 Contrary to the news report that the factory has shut down, JoyNews visited the factory and its pineapple production and saw more than 3,000 acres of pineapple plantation that spans two districts: the Ekumfi District and the Gomoa West District.
He explained that in the claims that he heard, they indicated that some of the workers were leaving and others have left. 
He stated that it cannot be the case that a company comes into operation and no one will leave.
"There are those that leave for school, and there are others that leave but still come back. But I can understand why one person who leaves here can champion a certain cause. We will not be distracted," he averred.
Mr. Acquaah further stated that the company was still carrying the spirit of the 1D1F initiative, "We have believed that it will work, and it is working, and we are looking forward to doing our exports, which will equally put Ghana on the map. You go to Walmart or Amazon, and you see Ekumfi pure juice, and the products are being patronised. It is putting Ghana out there."