About 40 students of Krobea Asante Technical and Vocational School at Asokore in the Ashanti Region have been arrested for causing damage to school property.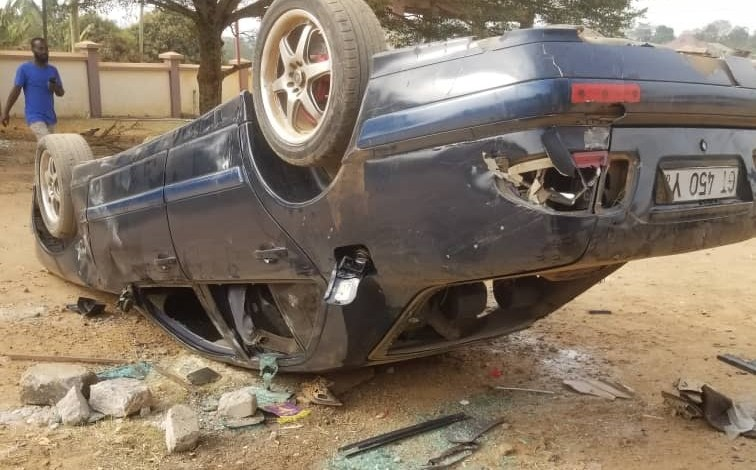 The students went on a rampage on Sunday morning, protesting the poor results of their predecessors in their final examination.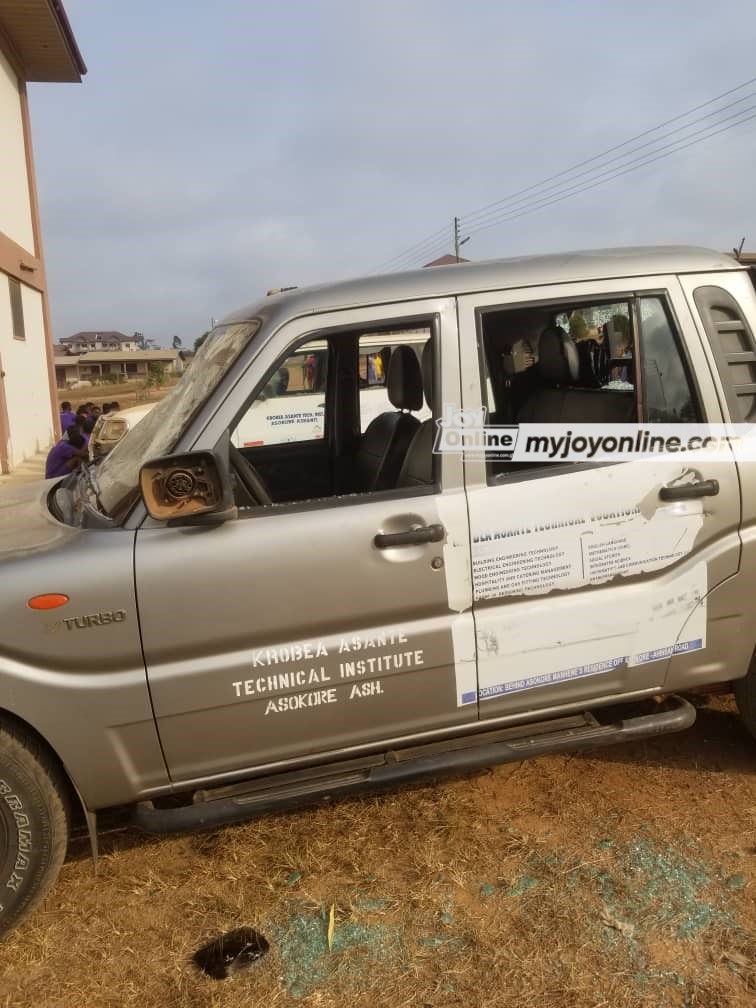 About four government vehicles, including a Mahindra and an Isuzu pickup truck, a Nissan Patrol and a school bus were vandalised.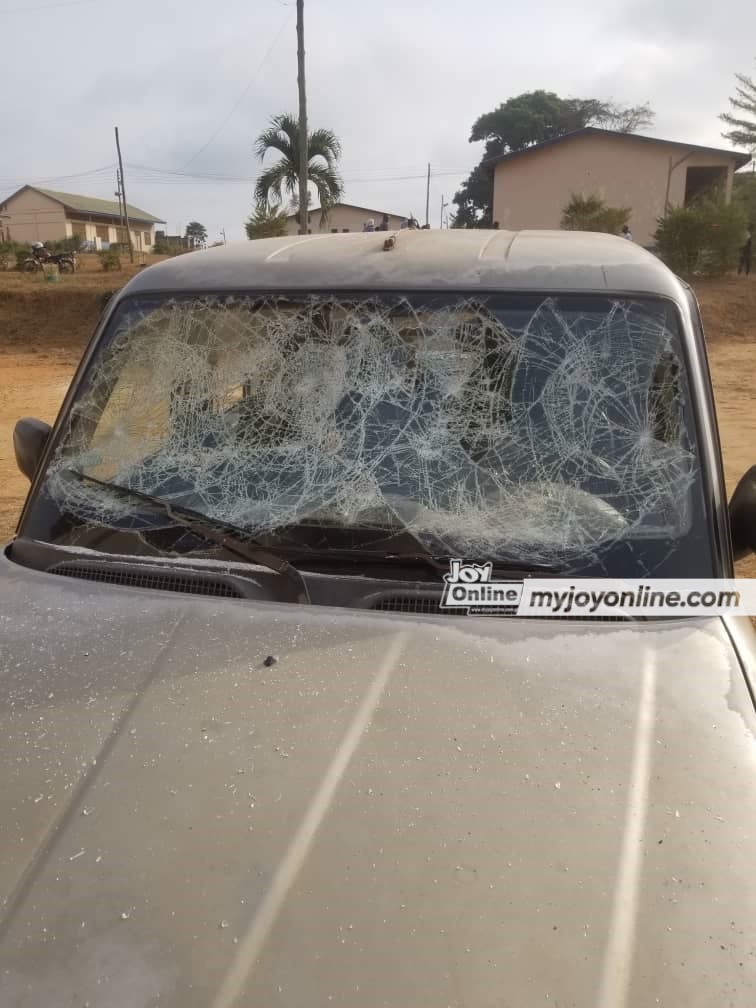 A Toyota Vitz vehicle owned by the Senior House Mistress was also damaged.
The students also turned over another saloon car owned by a teacher.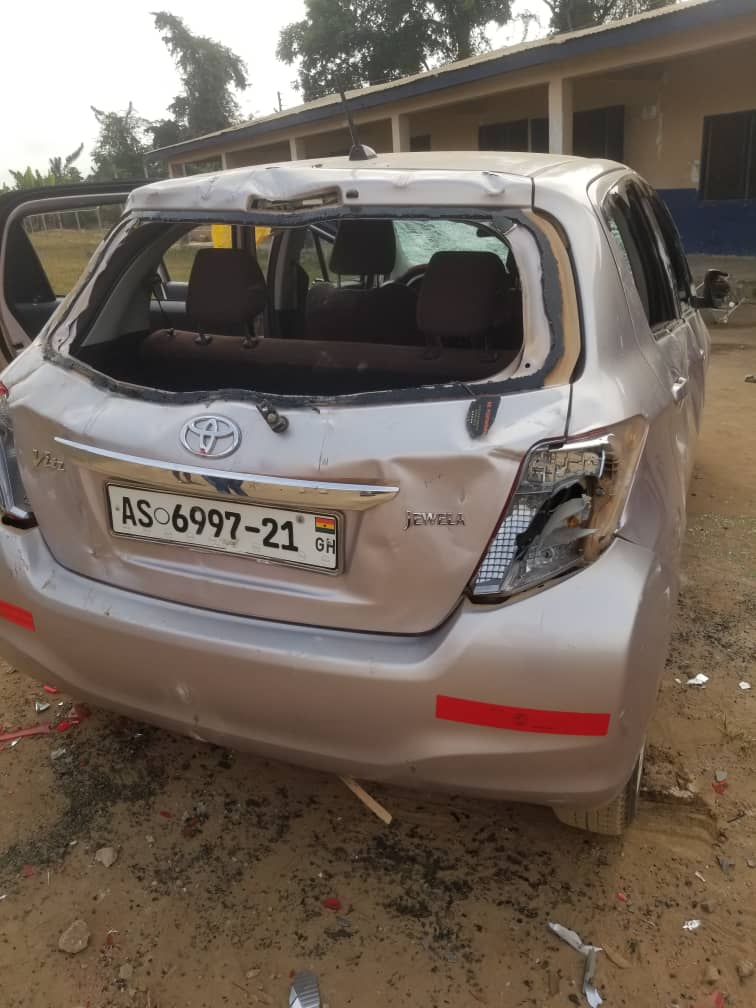 Luv News sources say the school's store was also invaded by the students resulting in the destruction of food items and other supplies.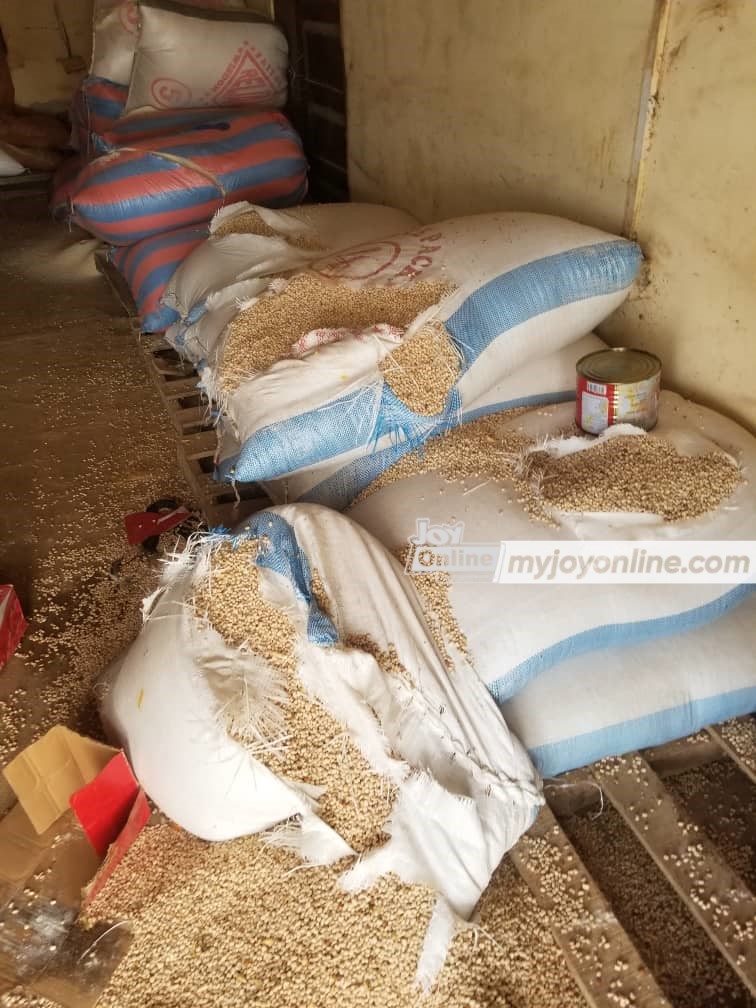 The students made unsuccessful attempts to break into some bungalows but damaged parts of the buildings. The police intervened to restore calm on the campus.
The school has since been shut down upon a decision by the Ashanti Regional Minister, Simon Osei Mensah.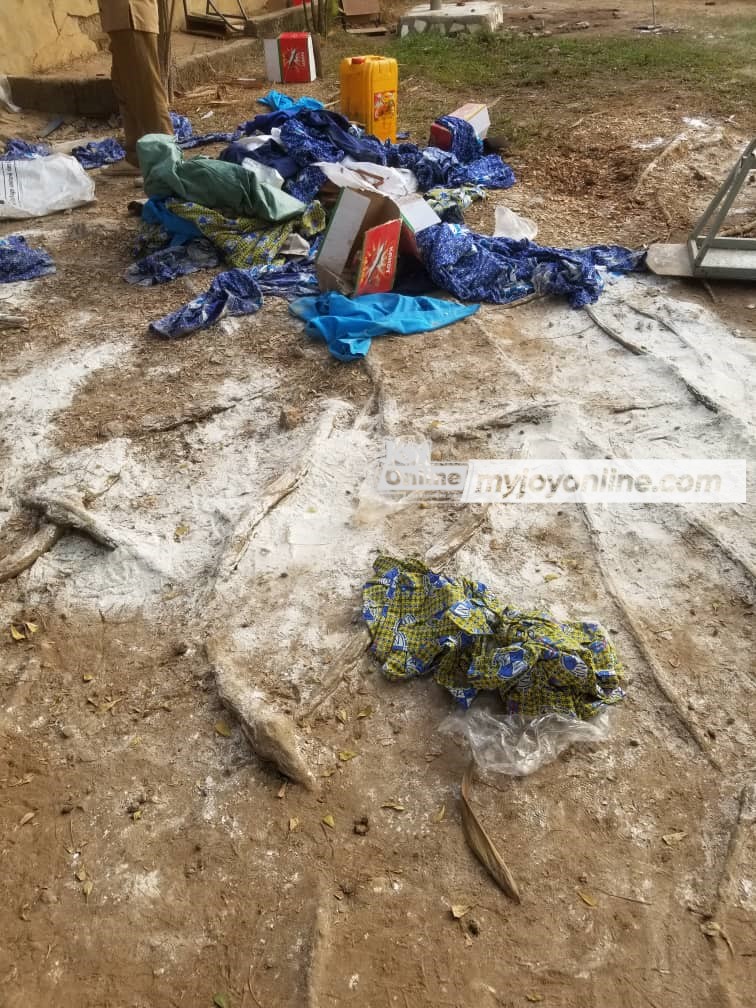 The Ashanti Regional Director of Education, Dr Annor Ankrah and the District Director of Education were at the scene.
The Sekyere East District Security Council has also visited the school.